Bobby Copeland
Sex
Male
Race
White
Location
Miami, Florida
Found
January 5, 1988
Unidentified for
29 years
Postmortem interval
Hours
Body condition
Recognizable face
Age approximation
16 - 21
Height approximation
5'6
Weight approximation
145 pounds
Cause of death
Gunshot (homicide)
Bobby Copeland, also known as Bob and Robert was an alias used by an unidentified teen or young adult found in Florida in 1988.
Physical Description
Edit
He had light brown or blonde hair and brown or grey eyes.
He had scars on both forearms and wrists and his right thigh.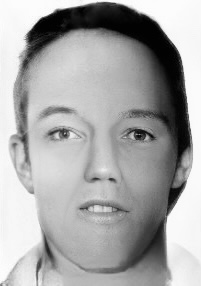 Ad blocker interference detected!
Wikia is a free-to-use site that makes money from advertising. We have a modified experience for viewers using ad blockers

Wikia is not accessible if you've made further modifications. Remove the custom ad blocker rule(s) and the page will load as expected.