Cheryl McMillan
Name
Cheryl Ann McMillan
Sex
Female
Found
June 8, 1968
Location
Los Angeles, California
Missing from
Campbell, California
Identified
September 24, 2016
Span
48 years
Age
21
Cause of death
Overdose
Cheryl Ann McMillan, known to have used the name "Sherryl Miller," was a woman found unresponsive in a California park in 1968.
2016 developments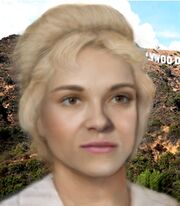 In September 2016, sleuthing has uncovered that the woman was likely Cheryl McMillan, from Campbell, California. McMillan used the name "Miller" from a man she was dating and she was known to wear a ring similar to that of the Jane Doe.
Forensic identification could have been impossible due to the fact that DNA was never taken from the body, long-since cremated.
On September 24, it was announced that McMillan was identified as the woman through facial scars and the inscription on the ring she wore.
Links