Elizabeth Honsch
Name
Elizabeth Honsch
Sex
Female
Found
September 26, 1995
Location
Missing from
New York
Identified
2014
(18 years)
Age
16
Cause of death
Gunshot (homicide)
Elizabeth Honsch was a young woman presumed to have been murdered by her father in 1995. She was identified in 2014 alongside her mother, to whom she was biologically linked prior to their identifications.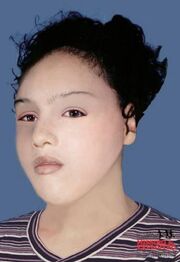 Ad blocker interference detected!
Wikia is a free-to-use site that makes money from advertising. We have a modified experience for viewers using ad blockers

Wikia is not accessible if you've made further modifications. Remove the custom ad blocker rule(s) and the page will load as expected.