Los Angeles County John Doe
Sex
Male
Race
Hispanic
Location
Los Angeles, California
Found
July 19, 1992
Unidentified for
25 years
Postmortem interval
Minutes
Body condition
Recognizable face
Age approximation
14-17
Height approximation
5'6
Weight approximation
128 pounds
Cause of death
Gunshot (homicide)
Los Angeles County John Doe was a boy who was seen shot to death as he waited by a bus stop with another male, who also died. This victim died at the scene, where the other had died at a local hospital.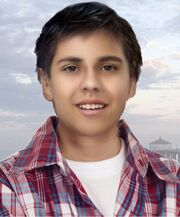 Ad blocker interference detected!
Wikia is a free-to-use site that makes money from advertising. We have a modified experience for viewers using ad blockers

Wikia is not accessible if you've made further modifications. Remove the custom ad blocker rule(s) and the page will load as expected.